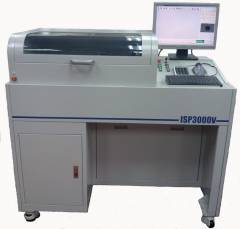 Creden - ISP3100V
ISP3100V is an automatic optical inspection system
designed to handle lead frames or substrates for visual
inspection and yield management after die attach and
wire bonding process. It's equipped with high resolution
camera system, strip mapping system and
auto-conversion for different types of packages. It's
capable to perform physical marking with various types
of reject identication module such as puncher, wire
breaker, bristle, scriber and inker.