Latest news.
Have a look on htt's current exhibitions, new product lines, product updates, cooperations and more to stay up to date with the htt Group, the Semiconductor Industry and tomorrow's technologies.

February 20, 2013
Thermo Fisher EMC
Effective Jan 1, 2013, HTT Group and ThermoFisher Scientific have extended their sales relationship to include Electromagnetic Compatibility (EMC) test products.
In this expanded partnership, HTT will represent the Thermo product lines which cover the global EMC test regulations that apply to most electronics product sectors:

Aerospace/Military, Medical Devices, Telecom/Wireless, Industrial Automation and Consumer Electronics. ThermoFisher is expanding its sales reach into Europe, and HTT Group has the experience and connections to help both companies realize their business goals.

ThermoFisher EMC products are recognized as a leader in North America and Asia, particularly in ESD testing. The ThermoFisher MiniZap 15 ESD simulator is the most widely-used device of its kind in the US and Canadian markets. Thermo EMC ProPLUS benchtop systems and ECAT modular test platforms enable manufacturers to demonstrate compliance to worldwide EMC standards - including the European EMC Directive - which is required for electronics manufacturers to apply the mandatory CE Marking on their products. Lastly, Thermo's Lightning Test System (LTS) is an extension of the ECAT modular test platform, and supports testing to the lightning simulator requirements of RTCA DO-160 Section 22 E/F/G. DO-160 is used by Airbus, Boeing, EUROCAE and SAE for reliability of electronic systems, subassemblies and components, and ThermoFisher LTS is currently the only commercial test system which supports all DO-160 Waveforms (1-6).
HTT Group will represent Thermo EMC products primarily in Central Europe, including Germany, Austria, Switzerland, BeNeLux, Eastern European Countries).
For more product information please click
here

January 17, 2013
Visit htt at Semicon Korea 2013 at Woowon Booth # 2364 & 2460
Live Demo of our IOSS WID110 Wafer ID Reader.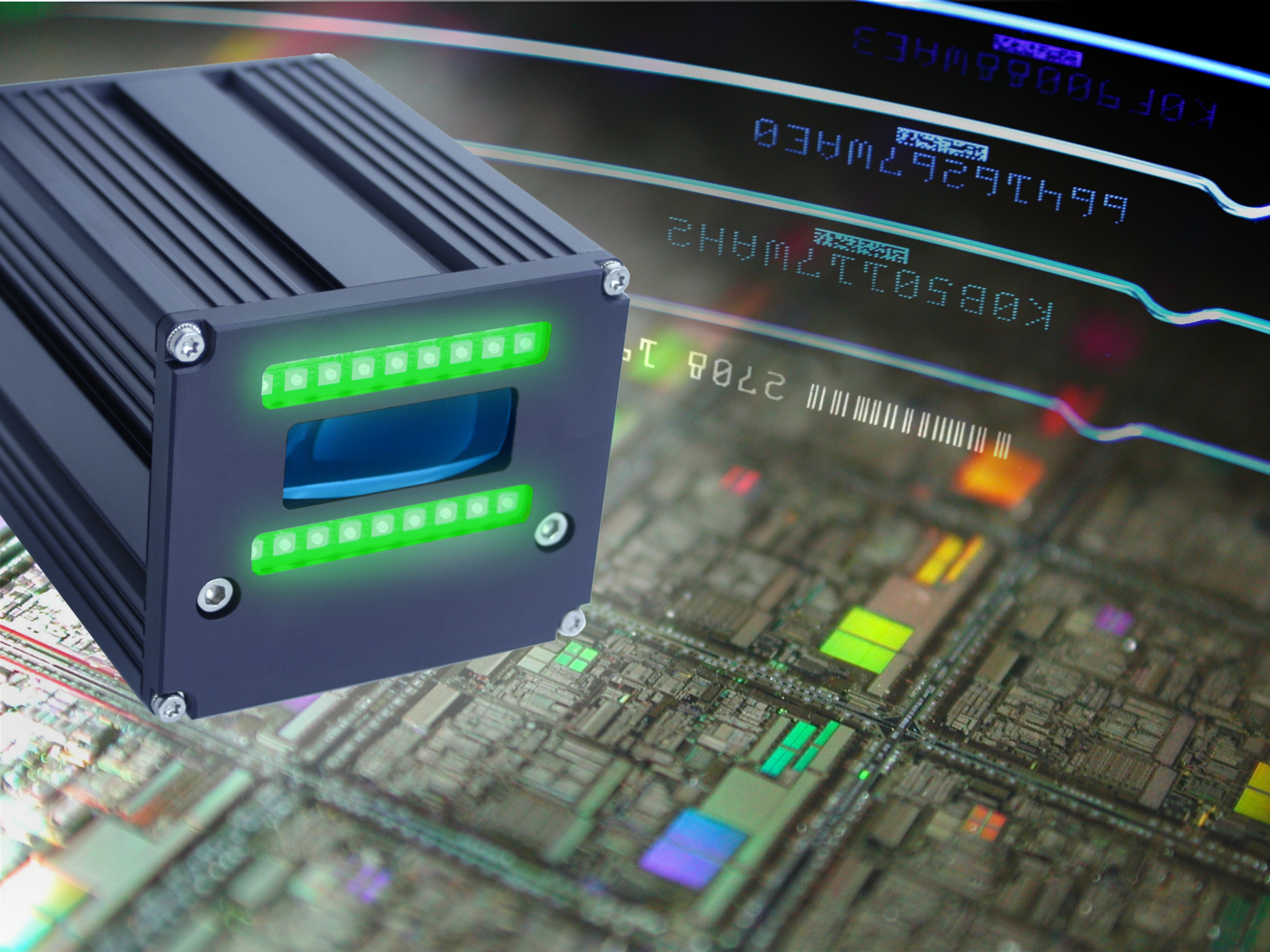 For more information click
here

November 10, 2012
Service for Thermonics continues
Over 300 Temperature Stress Systems from Thermonics i.e. T2500E are in the field at European customers.
HTT sold most of them within the last 10+ years. HTT is responsible for future technical support, calibration, preventive maintenance and all other jobs necessary to keep this units running in R+D and Production.
HTT Service is available – call +49-89-5467 850


November 07, 2012
Watch our mBWR200 Video

October 23, 2012
htt Group presents its new representitive FTS - SP Scientific
FTS Systems Thermal Equipment
- Flexi Cool Immersion Coolers
- Multi Cool Baths
- Titan Traps & Vapor Traps
- Recirculating Chillers
- XR Sample Coolers
FTS SP Scientific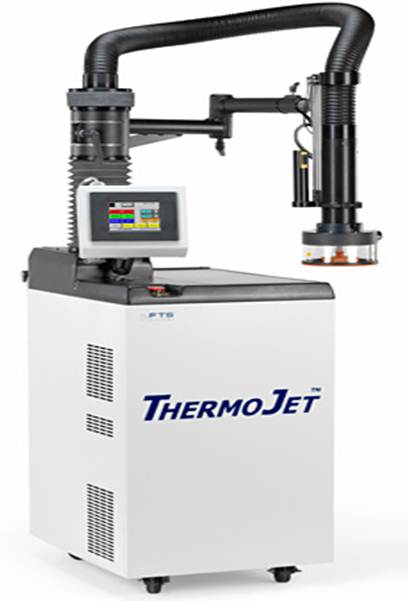 October 20, 2012
htt Group at Semicon Japan 2012
htt Group will participate at Semicon Japan 2012 – 5th - 7th of December, 2012 Makuhari Messe, Japan.
Live Demo of our IOSS WID110 Wafer ID Reader.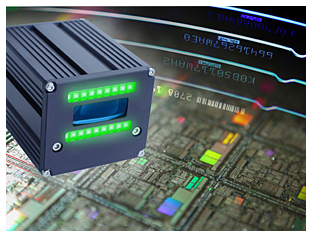 For more product info click
here
Please visit also the
SEMICON Japan Website
.

September 26, 2012
htt presents its new Corporate Design
We are proud to let you know that WE ARE GROWING WITH THE TASKS AHEAD OF US.


As a provider of leading edge technology, htt is expanding worldwide. Part of the re-organization is our international presence and the more clear definition of our business groups, along with a new logo. With this movement we want to visualize our new mission.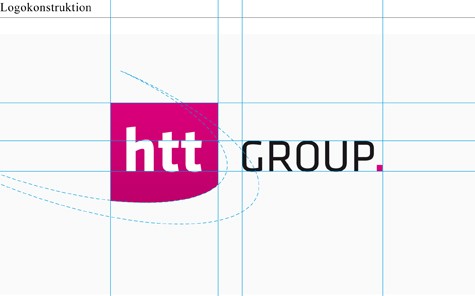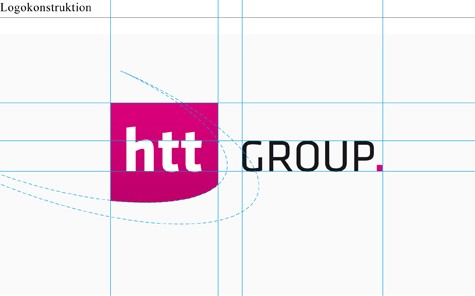 What has changed for you? Nothing - except the logo.
Our new homepage will be ready in November 2012, but you can get a first impression already – just click www.httgroup.eu
We are looking forward to stay your partner of choice when you invest in future technologies
See you at Semicon Europe Show Dresden, Oct. 9-11, booth # 1728.

August 07, 2012
htt will participate at Semicon Europe
9th - 11th of October, 2012
Messe Dresden, Germany
Booth #1728
For further information please visit
SEMICON Europe
June 29, 2012
htt presents its new product line Tesec
TESEC is the System Solution Provider for Semiconductor Testing. Tesec provides Tester and Test Handler.


Further information: Tesec


May 15, 2012
htt Probe Card Division is ISO certified
For further information please see below: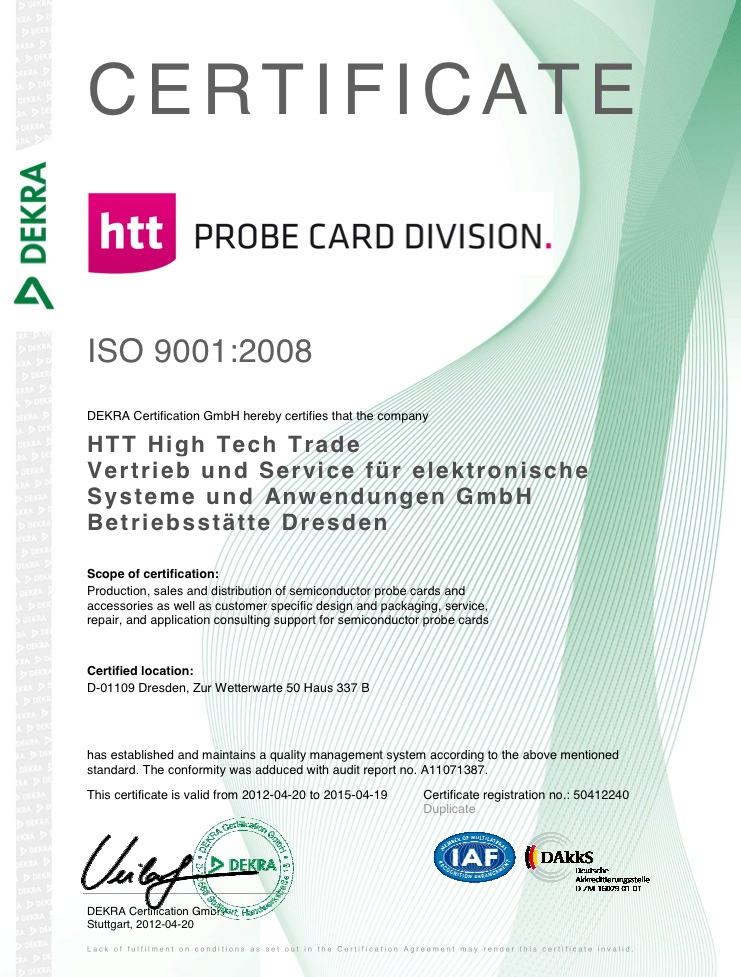 February 02, 2012
htt presents its new product line Camtek
AOI (ME) /AOI solutions for the Semiconductor industry –
for further information please click here or visit the Camtek website
here
.
January 16, 2012
mBWR 200 – Batch Wafer Reader
htt
and Mechatronic are glad to present the new developed Batch Wafer Reader mBWR200.
For further information please click here, or watch the product video:
January 03, 2012
htt is Sales Representative for Semics Probers
htt is glad to be the new Sales Representative for Semics Probers