News
Have a look on htt's current exhibitions, new product lines, product updates, cooperations and more to stay up to date with the htt Group, the Semiconductor Industry and tomorrow's technologies.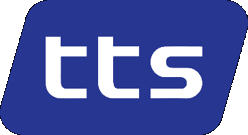 News | February 28, 2023
We proudly present our new product line TTS Group!
htt Group is the new Sales representative of TTS Group for Europe! We are looking forward to working together with this great company.

Since 1979, TTS Group has dedicated itself to providing the best possible solutions for solving the most challenging issues in the semiconductor test industry. With complete integration of our R&D, design, simulation, validation, and manufacturing, we focus our efforts on lowering the total cost of test with a relentless pursuit of innovation in yield improvement, quality, and product reliability. TTS Group understands our customer requirements and can provide a one stop solution for all their testing needs and concerns.
More information about TTS' product range here!

News | February 20, 2023
Control the rate of liquid flow to your vaporizer with MSP Liquid Flow Controllers
Control the rate of liquid flow to your vaporizer with MSP Liquid Flow Controllers

Modulate how much liquid enters a vaporizer
Liquid Flow Controllers (LFC) modulate how much liquid enters a vaporizer, and in turn regulate the concentration of the vapor. The LFC can maintain a steady liquid flow, or generate repeatable short duration vapor pulses for atomic layer deposition (ALD) applications. LFCs provide a reliable, high-performance liquid vapor delivery solution for semiconductor thin film deposition processes.

More information on MSP products here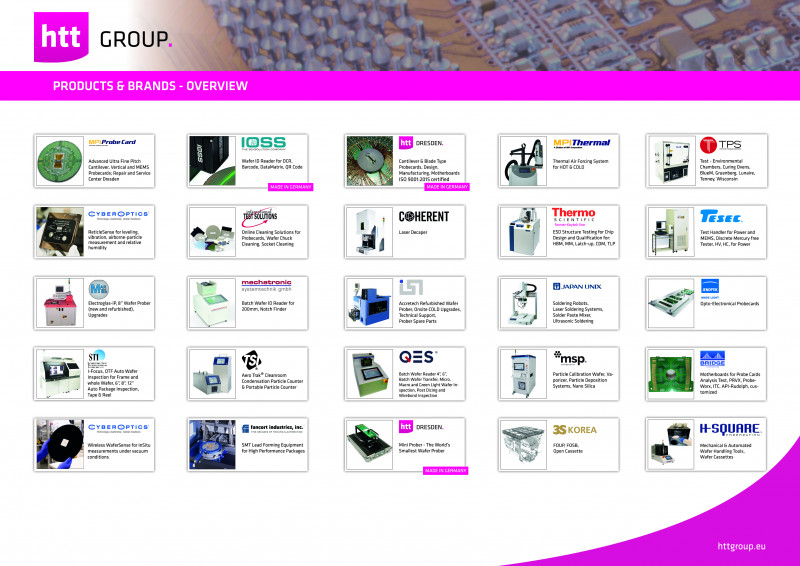 News | February 08, 2023
New and updated list of BRANDS!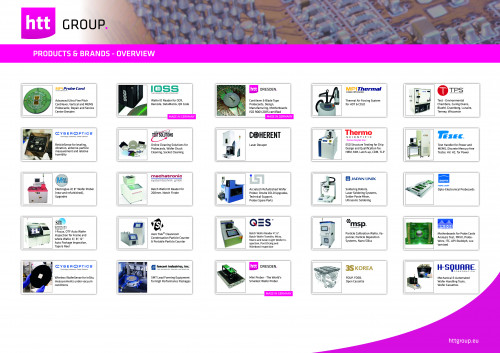 News | January 11, 2023
IOSS releases new READER - DPM Code Reader next generation- DMR410/420
DPM Code Reader next generation - automatic learning while reading
compact - intelligent - process reliability

With the DMR4XX line IOSS presents one of the most powerful DPM code reading systems of the next generation, applicable for all data matrix codes in industrial sectors, e.g. automotive, semiconductors, logistics, automation and many more.

IOSS code readers stand for excellent reading rates and thus for extremely high process reliability. The new DMR4XX systems follow this path with a unique and automatic optimisation strategy of the system software.

The special feature of these intelligent readers is the "Automatic learning" function during the running process. The more codes the reader reads, the more strategies the integrated software independently generates or optimises and thus becomes insensitive to possible fluctuations in the process. There is no need to constantly adapt the systems and associated costs are saved. The automatic optimisation of the reading process results in very high process reliability, even in difficult environments. The compact design of the readers also makes it possible to make production lines more flexible.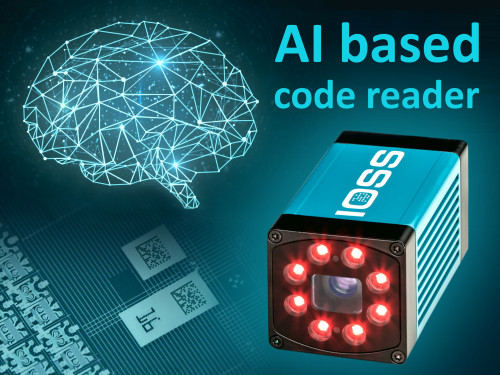 click here for more information about IOSS' products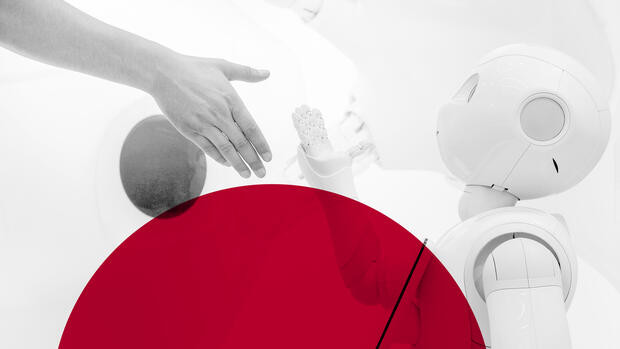 News | January 10, 2023
Japan Unix - how their soldering robots can help to fight the lack of skilled personal
Read the full article in the link below to learn more about Japan Unix' soldering robots and why robots in general have a better standing than here in Germany!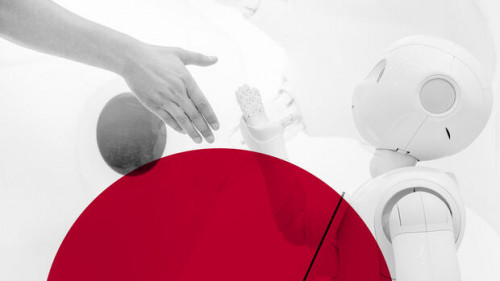 Click here for the full article in Wirtschaftswoche

January 05, 2023
htt Group new Sales Partner of H-Square
htt Group is the new sales partner of H-Square!

For more than 45 years, H-Square has been designing, engineering, and manufacturing substrate handling tools for the microelectronics industry. The company which is based in Silicon Valley has long been known as a trusted, dependable and innovative supplier of manual and automated equipment that offers exceptional customer service and is easy to work with.


Our H-Square specialists, Mr. David Liese and Mr. Peter Oellig are happy to give you an overview about H-Square and their products!
Click here for more information about H-Square and their product range!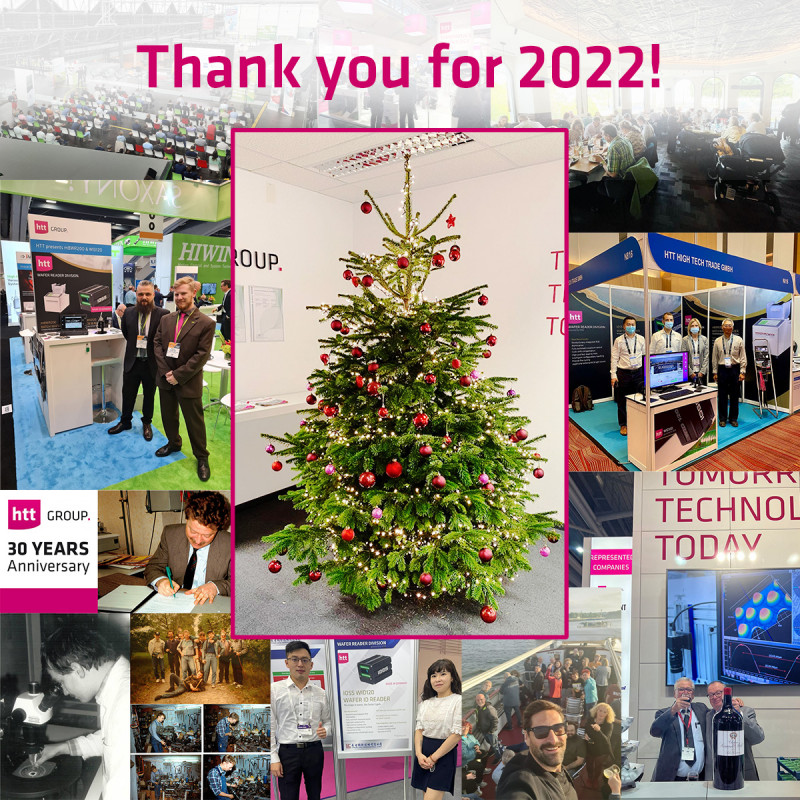 News | December 20, 2022
Thank you 2022!
htt Group wishes you all a MERRY CHRISTMAS & All the best for 2023! We are thankful for everything in 2023, especially for our great team! We experienced a lot of exciting projects, attended international trade shows, found new team members and also enjoyed some really fun time with our team!

Now we will recharge our batteries and cannot wait for 2023, new challenges & new goals!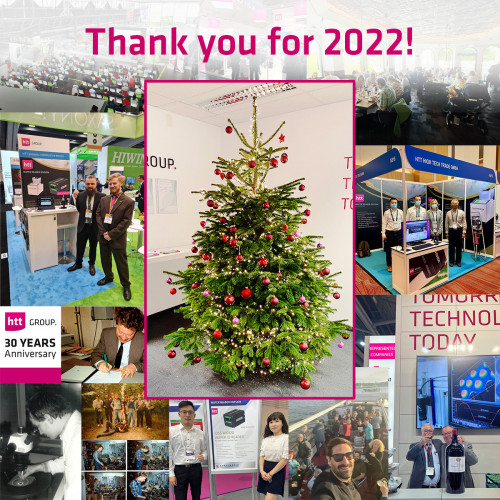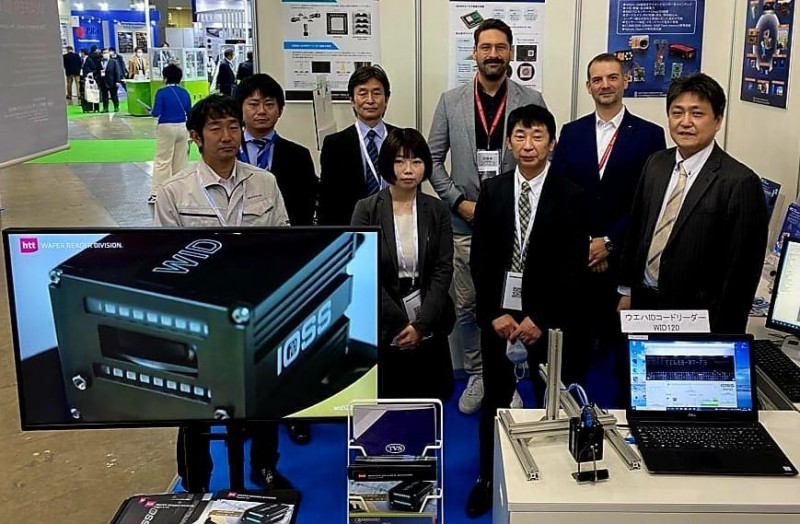 News | December 19, 2022
Thank you Semicon Japan!
Semicon Japan in Tokyo, Big Sight was the last trade show for us in 2022! We are already looking forward to all international trade shows we will attend in 2023!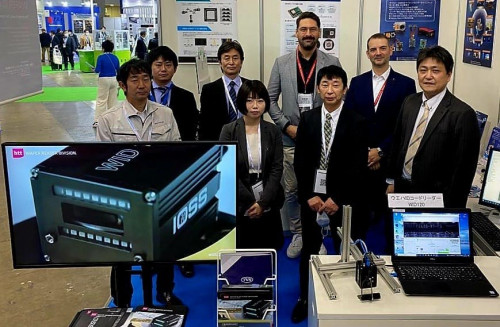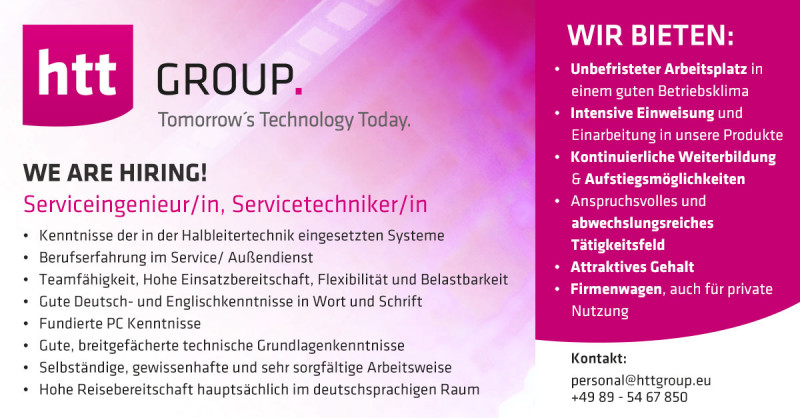 News | December 14, 2022
WE ARE HIRING - JOIN OUR SERVICE TEAM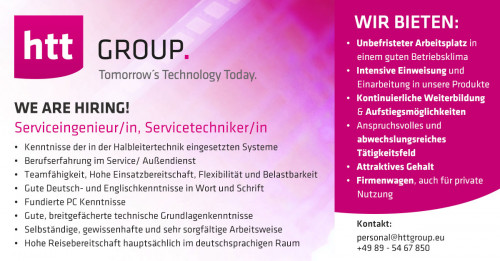 Also check out our detailed job description at LinkedIn

News | December 13, 2022
Fancort - SMT LEAD FORMING
SMT Lead Forming World Leaders

World leader in aerospace and defense semiconductor lead forming equipment and services.
Capabilities include: ceramic and metal-cased integrated circuits for SMT and custom
through-hole applications.

Fancort offers prototype to production equipment specializing in processing high-reliability
devices to exacting tolerances. Fancort Industries is ITAR registered and a NASA and
Johnson Space Center approved supplier of forming and tinning Services.

Download the whole brochure for more information!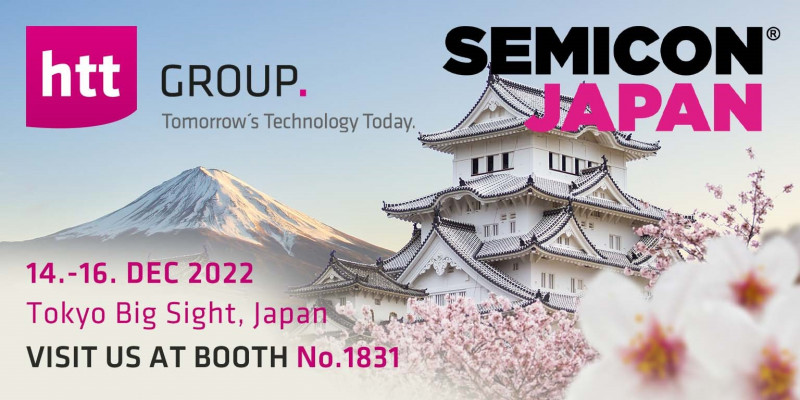 News | December 07, 2022
htt Group @Semicon Japan!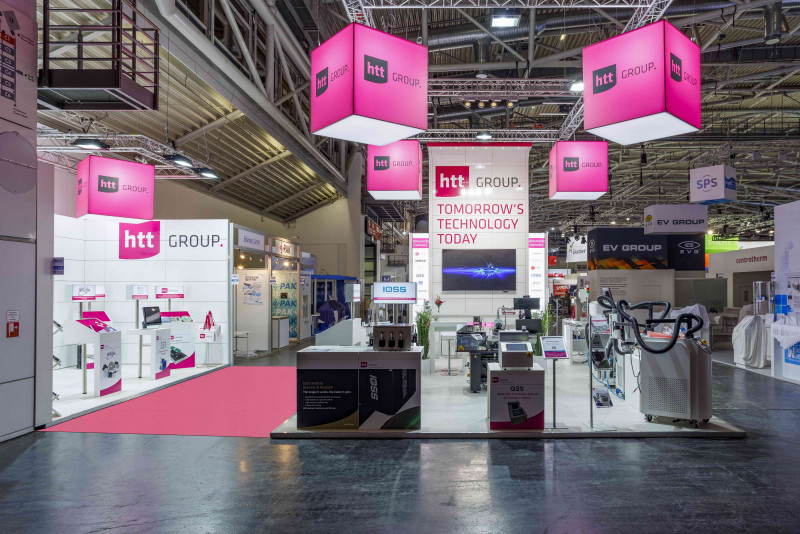 News | November 20, 2022
Semicon 2022 - IMPRESSIONS - Thank you!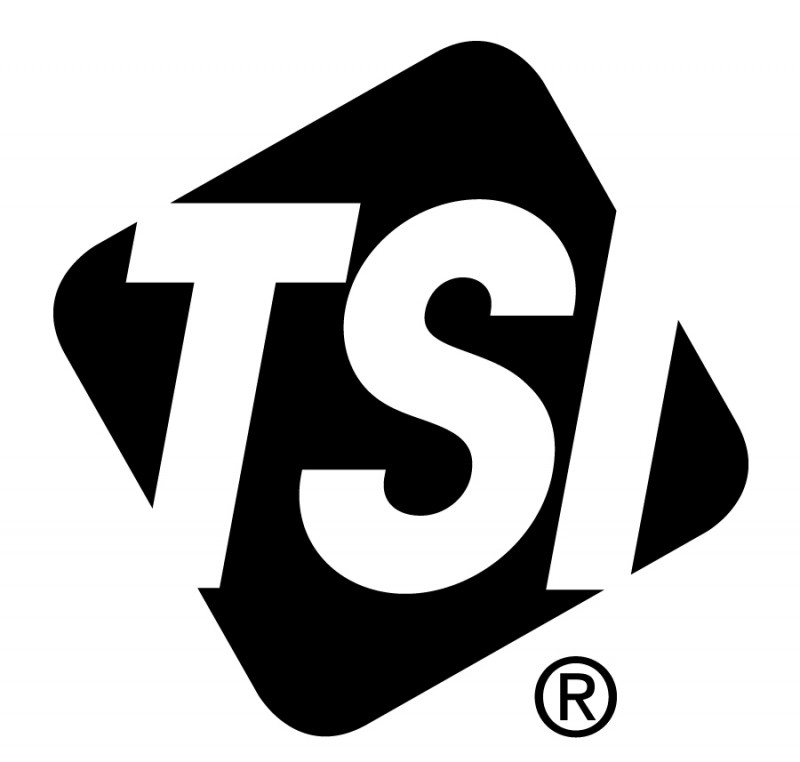 News | October 19, 2022
htt Group is the new sales partner of TSI
TSI imagines, designs, and develops products that solve measurement problems. We collaborate with colleges and universities, research groups, and businesses around the world to set the standard for measurement expertise.

Our TSI specialist, Mr. David Liese is happy to give you an overview about TSI and their products!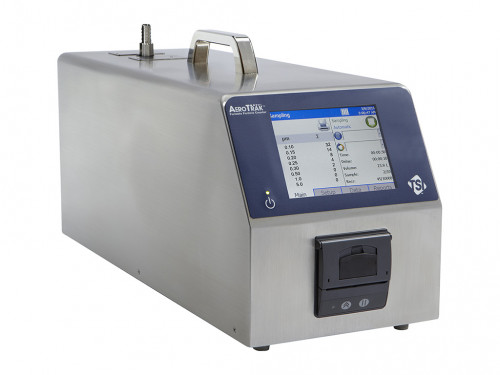 Have a closer look at TSI's product range here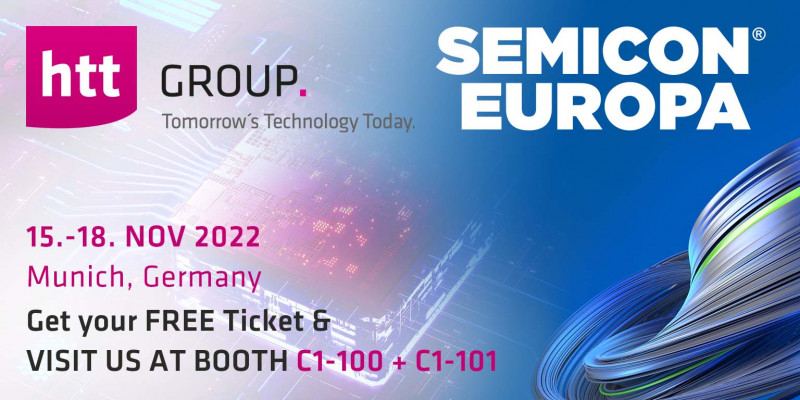 News | October 14, 2022
GET YOUR FREE TICKET FOR SEMICON SHOW
We are looking forward to seeing you on site! Don't miss our daily happy hour with TEGERNSEER beer starting 4PM.
click here for your FREE TICKET
News | September 01, 2022
Register for our FREE MPI Thermal Live Webinar
The MPI Product Center by HTT Group is the virtual extension to the cutting edge in Temperature Forcing Systems: Find out more about the state-of-the-art Thermal Streamers by MPI Thermal - what they can bring to your application and what you need to make your test setup even better.

Get in-depth tutorials, live webinars, feature videos, and documentation for your MPI Thermal Streamer with just a few clicks. No matter if you already have a Thermal Streamer running at your site or if you think about bringing your temperature test to the next level with a MPI Thermal. The MPI Product Center by HTT Group is your
go-to-address in the internet!

To underline MPI Thermal's highly prioritized efforts for customer satisfaction, you can always contact a MPI Thermal Expert through the Product Center to assist you with your specific questions.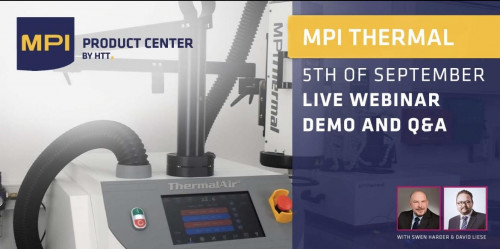 Register here to join the webinar!
News | July 15, 2022
htt Group Munich turns 34 years!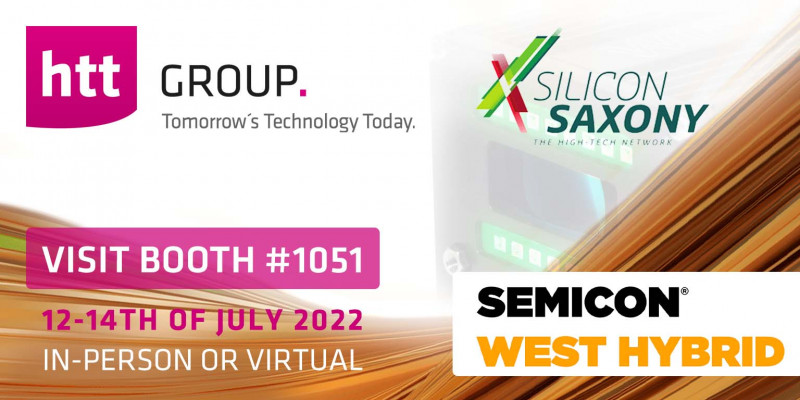 News | July 12, 2022
Visit us at Semicon West Hybrid 2022!
Our 2 product specialists will be on site to give you live demos of our IOSS WID120 Wafer ID Reader!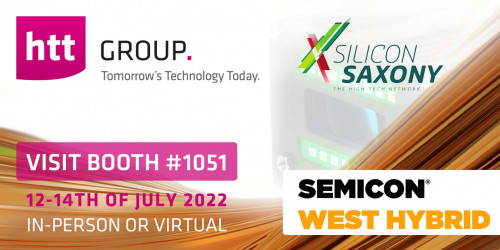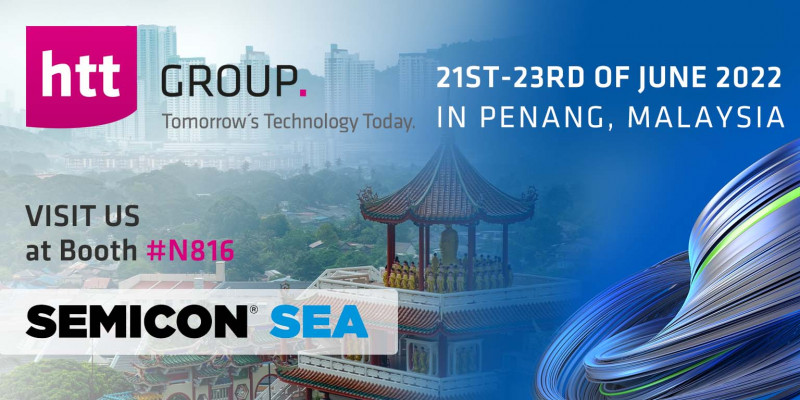 News | June 25, 2022
Had a great time at Semicon SEA in Penang!
After more than 2 years we were finally back at an international trade show in Asia! We provided LIVE DEMOS of our WID120 Wafer ID Reader on site and were happy to meet many of our asian and international customers and business friends!

See you next year!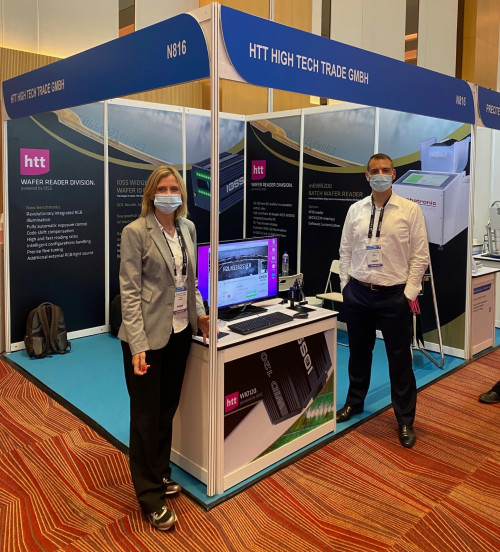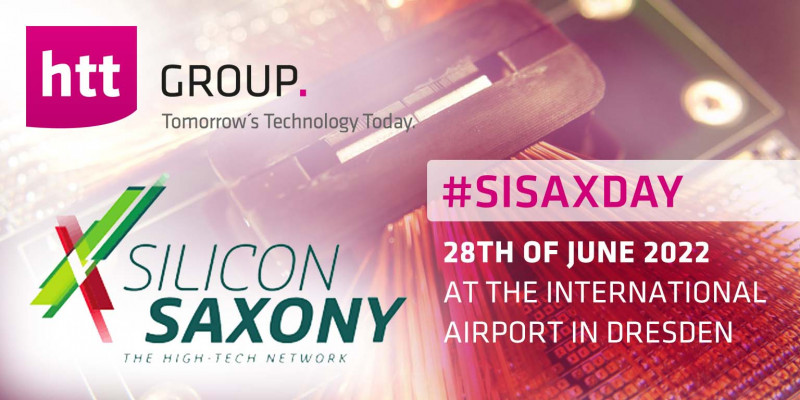 News | June 24, 2022
htt Group Production @SiliconSaxony Day 2022!
We wil have a small booth at Silicon Saxony Day 2022 at the International Airport in Dresden. Our product specialist will be on site to meet you and answer your probecard related questions.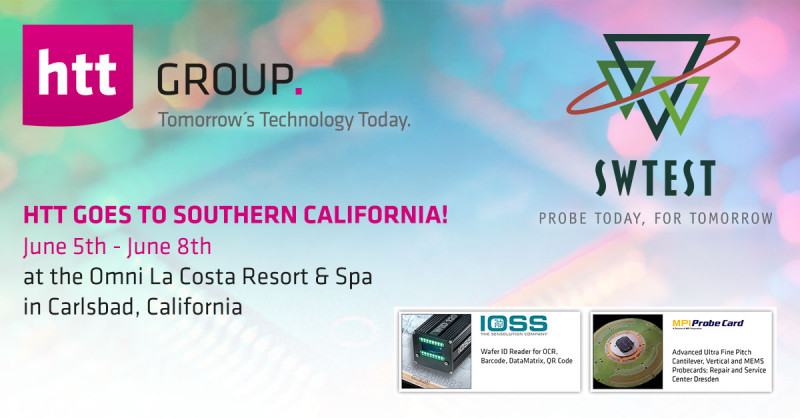 News | June 01, 2022
Back in the US at SWTEST Workshop in Carlsbad!