News
Have a look on htt's current exhibitions, new product lines, product updates, cooperations and more to stay up to date with the htt Group, the Semiconductor Industry and tomorrow's technologies.

Insights | December 18, 2018
Watch our brand new image movie here!!!

Exhibitions | December 10, 2018
htt Group Wafer Reader Division @Semicon Japan, Tokyo Big Sight!
Visit htt Group's Wafer Reader Specialists at Semicon Japan Show from tomorrow 12th until Friday until 14th of December at Tokyo Big Sight, booth #1812 for live demos of the IOSS WID120 Wafer ID Reader.
For more product information about WID120 please click here.


Exhibitions | November 02, 2018
Visit us at Semicon Europa, Booth #A4-101
Visit us for live demos of many high quality products on our booth during Semicon Europa.

You are also welcome to join for our daily happy hour with the best bavarian beer from 4 PM and the best coffee on Semicon by Man versus Machine Coffee Roasters.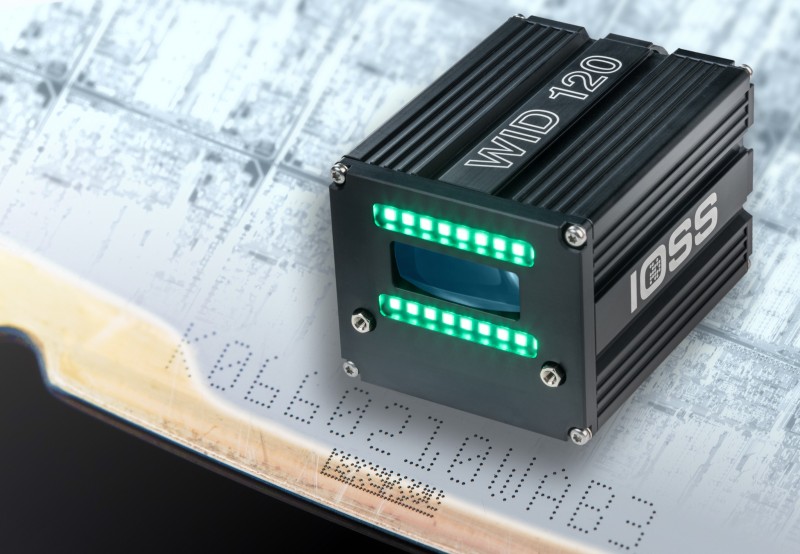 Insights | May 29, 2018
htt Group is the new Representative of Cyberoptics SQ3000 AOI System
High Precision Accuracy with Multi-Reflection Suppression (MRS) Sensor Technology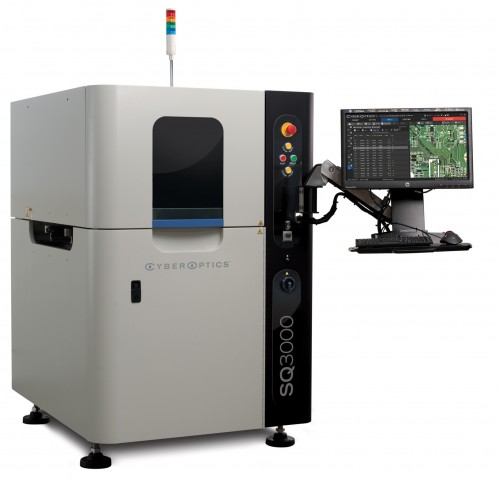 For more product details please click here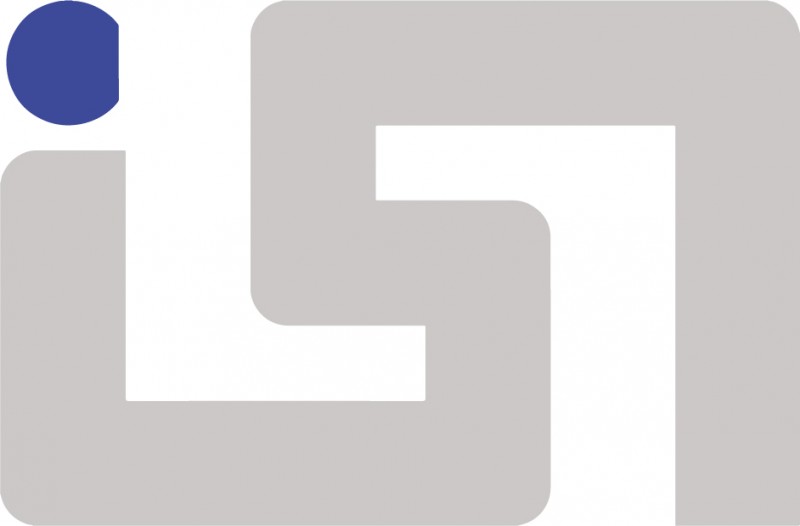 Exhibitions | March 20, 2018
htt Group's Reader Division had a successful Semicon China Show!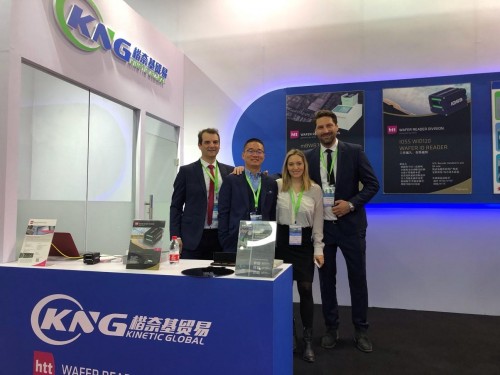 Exhibitions | March 19, 2018
htt Group Wafer Reader Division had a sucessful Semicon China Show!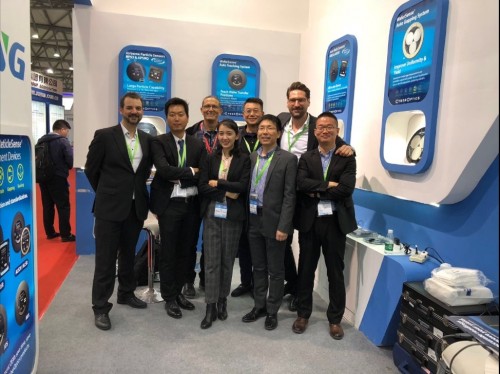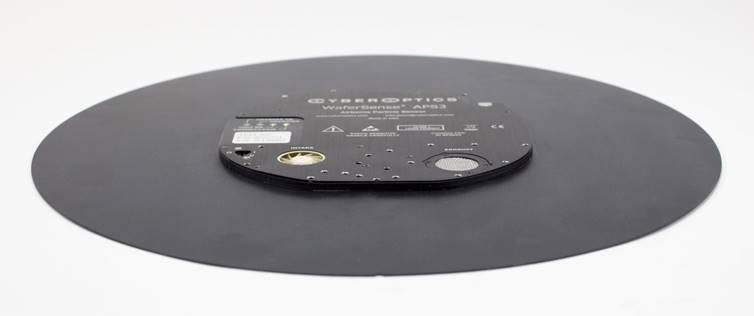 Products | February 05, 2018
CyberOptics launches Next Generation Airborne Particle Sensor (APS3)
CyberOptics launches Next Generation Airborne Particle Sensor (APS3) with New ParticleSpectrum™ Software – thinner & lighter Advances Leading Airborne Particle Sensing Technology Widely Adopted in Semiconductor Fabs Worldwide to Improve Yields and Tool Uptime

29.01.2018 CyberOptics® Corporation (NASDAQ: CYBE), a leading global developer and manufacturer of high precision 3D sensing technology solutions, announces it will demonstrate its next generation Airborne Particle Sensor technology (APS3) 300mm with new ParticleSpectrum™ software at SEMICON Korea, January 31st through February 2nd at the Seoul COEX in booth # A418.

CyberOptics' WaferSense® APS3 speeds equipment set-up and long-term yields in semiconductor fabs by wirelessly detecting, identifying and monitoring airborne particles in real-time.

CyberOptics' Airborne Particle Sensors, documented as the best known method (BKM), have proven to deliver up to 90% timesavings, 95% expense reduction and up to 20X the throughput with half the manpower relative to legacy surface scan wafer methods.

The APS3 measurement devices are even thinner and lighter to travel through semiconductor tools with ease, while providing the industry-leading accuracy and sensitivity valued by equipment and process engineers around the world. The APS3 solution incorporates ParticleSpectrum software – a completely new, touch-enabled interface with user-friendly functionality, making it simple to read in real-time, record and review small to large airborne particle data.

"Semiconductor fabs and equipment OEMs worldwide have relied on our proven airborne particle sensing technology to provide significant improvements in yields," said Dr. Subodh Kulkarni, President and CEO, CyberOptics.

"Now, we've made the device even thinner and lighter and combined it with ParticleSpectrum, a software package that is sure to delight the engineers with its simplicity."

At SEMICON Korea, CyberOptics will also unveil a new Airborne Particle Sensor designed for the Flat Panel Display (FPD) market. About the WaferSense and ReticleSense Line The WaferSense measurement portfolio including the Auto Leveling System (ALS), the Auto Gapping System (AGS), the Auto Vibration System (AVS), the Auto Teaching System (ATS), the Airborne Particle Sensors and the new Auto Multi Sensor (AMS), are available in various wafer shaped form factors depending on the device, including 150mm, 200mm and 300mm wafer sizes. The ReticleSense measurement portfolio including the Airborne Particle Sensors (APSR & APSRQ), the Auto Leveling System (ALSR) and the Auto Multi Sensor (AMSR) are available in a reticle shaped form factor.
For more information about the entire line of CyberOptics solutions please click here.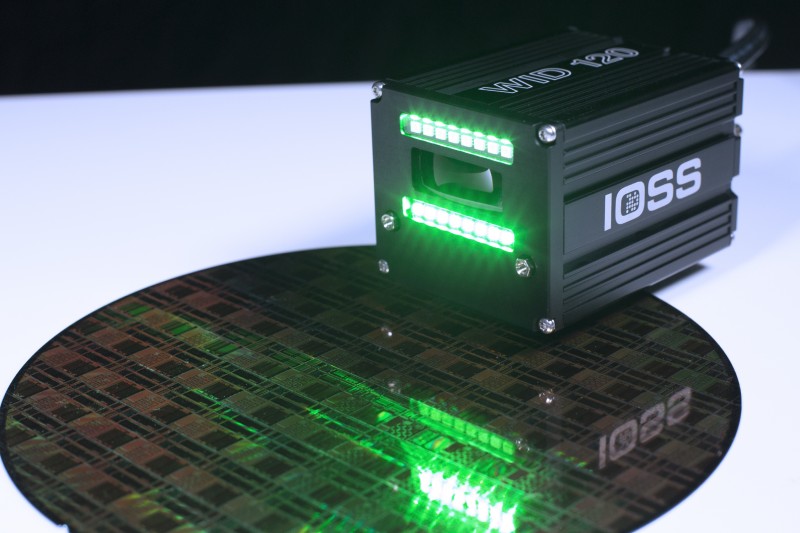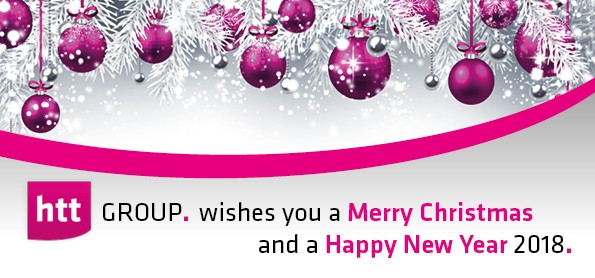 Insights | December 22, 2017
MERRY CHRISTMAS & HAPPY HOLIDAYS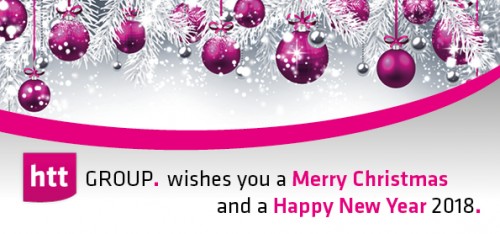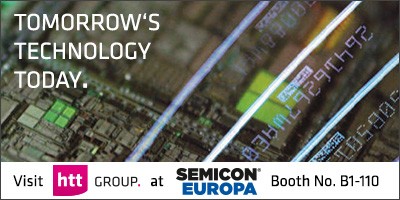 Exhibitions | November 13, 2017
visit us at Semicon Europa Show in Munich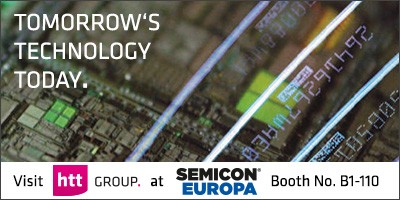 Products | October 12, 2017
GEKKO PAD / G-NONE PAD - now available in Europe
Prevention of Substrate Sliding – used at robot arms / endeffectors

Qualified tools:
AMAT
DPS
LAM Kiyo, TCP, Alliance
LAM Novellus Vector, Altus
TEL SCCM, VIGUS
VARIAN Implant
Hitachi CD-SEM
BAEC Sorter and Stocker
SEMES Etcher
Wonik CVD
YouJin Diffusion
AP System LTPS
TES CVD
Jusung CVD
AKT CVD
SPTS Etcher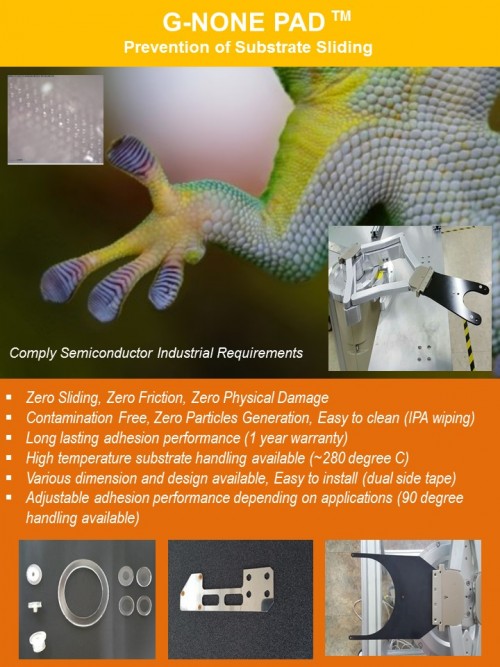 Insights | July 05, 2017
We are now the official Rep of MPI Probecards Division in Europe, UK and Israel
htt Group and MPI Corporation are proud to announce a formal agreement for the distribution of MPI's Probe Card Division products throughout Europe, UK and Israel.

This agreement includes the installation of equipment, training and personnel for the repair support of MPI's probe card product lines at htt's facility in Dresden, Germany.

"htt Group's professional knowledge and support structure is a perfect fit for MPI's international expansion" says, Scott Kuo, President MPI Corporation, Taiwan. "Having their own cantilever product line and repair facility aligns perfectly with MPI's customer requirements within the European arena."

"htt's alliance with MPI's Thermal division has proven very successful for both organizations and it is an honor to now represent MPI's Probe Card division" says Eberhard Siml, President, htt Group Germany. "This symbiotic relationship is exactly what the European test and measurement customers have been asking for."

MPI's probe card technologies include Cantilever, Vertical and MEMs products in markets such as LCD Drivers, Logic IC's and Parametric Test. To achieve the semiconductor chip manufacture time-to-market (TTM) and cost of test (COT) demands, MPI's experienced team members are collaborating with global project members for early customized engagement on printed circuit boards (PCB), space transformers (ST) and substrate (SB) designs.

About MPI Corporation:
Founded in 1995 and headquartered in Hsinchu, Taiwan, MPI Corporation is a global technology leader in Semiconductor, Light Emitting Diode (LED), Photo Detectors, Lasers, Materials Research, Aerospace, Automotive, Fiber Optic, Electronic Components and more.

MPI's four main business sectors include Probe Card, Photonics Automation, Advanced Semiconductor Test and Thermal Divisions. MPI products range from various advanced probe card technologies, probers, testers, material handlers, inspection and thermal air systems. Many of these products are accompanied by state-of-the-art Calibration and Test & Measurement software suites.

The diversification of product portfolio and industries allows a healthy environment for employee growth and retention. Cross pollination of product technologies allows each new innovation to provide differentiation in areas that are meaningful to our precious customer base.

For more details about MPI products please contact Mr. Mohammed Ibrahim, e-mail: mibrahim@httgroup.eu or visit our MPI Probecards Product page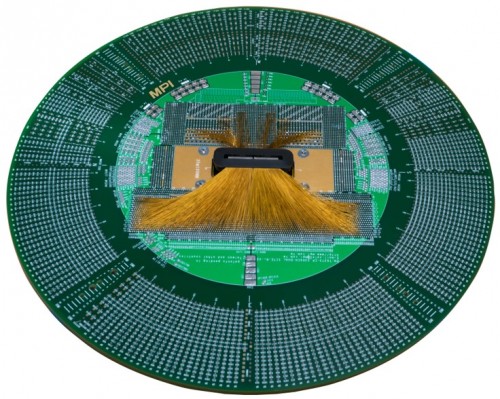 Products | June 26, 2017
NOW AVAILABLE: a spacer ring for Concept and Sequal 200mm CVD tools.
These items are necessary for running on LAM Concept 1, 2 and Sequal:

1. AGS200 Auto Gapping Sensor- Wafer, size: 200mm
2. AGS15 Field Calibration Fixture
3. Sequal/Concept Ring for LAM Concept 1, 2 and Sequal
 
Benefit / Added-Value: Typical Sequal/Concept gapping time savings: 85%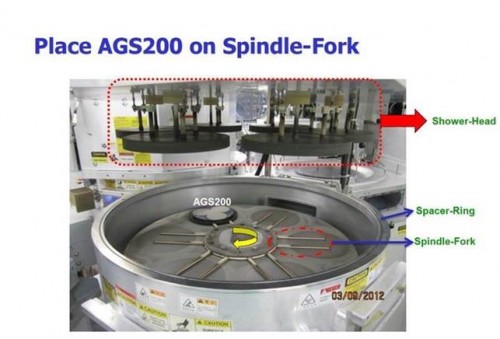 For more Information about Cyberoptics' products please have a look here on our Cyberoptics product page.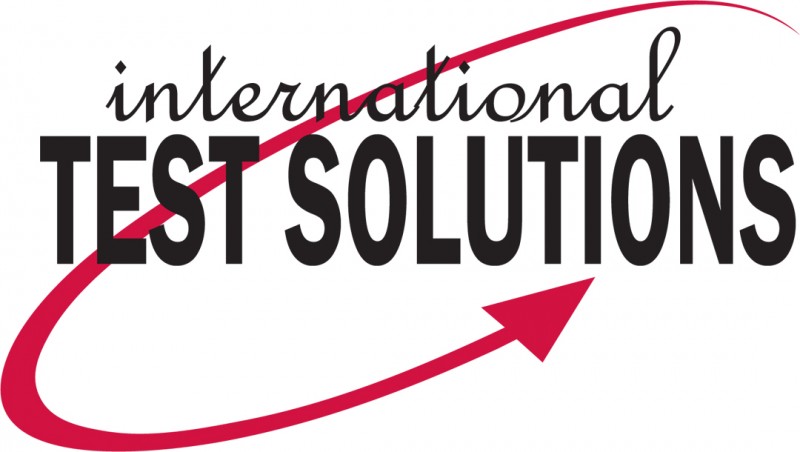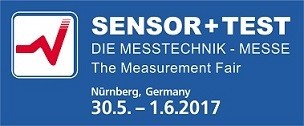 Exhibitions | May 29, 2017
AFORE will present its BRAND NEW 'METIS' System @Sensor+Test, 30.5. - 1.6. 17
The BRAND NEW METIS is a motion simulator for sensor and end product testing which will officially be launched at this year's Sensor+Test Show in Nuremberg from 30th of May until 1st of June, 2017 on Afore's booth # 5-422.
Click here for more Information about the METIS System.